Self-drilling screw
Product Detail
Product Tags
Product Name:self-drilling screw
Material:stainless steel/carbon steel.
Color:sliver/black/zinc
Standard: DIN ISO JIS GB ANSI ASME BSW
Grade:A2-70/A4-80/4.8/8.8/12.8
Package:


1. We have several sizes of packing dimensions, can be 20kg or 25kg per carton;




2. For large orders, we can design specific sizes of boxes and cartons;




3. Normal Packing: 1000pcs/500pcs/250pcs per small box. then small boxes into cartons.




4. Can provide special packings as clients requests;


Features:


 1. We supply credible products with high quality in timely delivery.




 2.All of our products are inspected by QC before packing




 3.Standard export package or according to your requirements.


How are self drilling screws measured?


They are measured from the top of the head to the tip. Hex and hex washer head screws and bolts, 
although flat on the top and the bottom, are measured from the bottom of the head. From that point 
to the tip is the length of the screw. Self drilling screws are measured all the way to the end of the 
drill point tip.


Do you need a pilot hole for self drilling screws?


While self-tapping screws will tap a hole into a soft material, self-drilling screws are capable of drilling 
a hole into anything from metal to wood. This key difference is self-drilling screws have a tip like a 
drill bit, so they do not need a pilot hole.


What is the difference between self drilling and self tapping screws?
Self-drilling screws eliminate the need for a pilot hole, but can tap as well. Self-tapping screws tap
their own threads, but cannot drill through metal and require a pilot hole. These screws are not
i
nterchangeable, and mixing up the two can cause many headaches or possible failures in the field.
What are self drilling screws used for?
Self drilling screws have a point that acts as a drill bit and
sharp cutting threads that tap the hole
during installation. Self drilling screws are a commonly used
variety of screw for quick drilling into
both metal and wood. A self drilling screw can typically be
identified by its point and flute (notch) tip.
| | | |
| --- | --- | --- |
| size(mm) | size(mm) | size(mm) |
| 4.2*13 | 5.5*32 | 6.3*25 |
| 4.2*16 | 5.5*38 | 6.3*32 |
| 4.2*19 | 5.5*41 | 6.3*38 |
| 4.2*25 | 5.5*50 | 6.3*41 |
| 4.2*32 | 5.5*63 | 6.3*50 |
| 4.2*38 | 5.5*75 | 6.3*63 |
| 4.8*13 | 5.5*80 | 6.3*75 |
| 4.8*16 | 5.5*90 | 6.3*80 |
| 4.8*19 | 5.5*100 | 6.3*90 |
| 4.8*25 | 5.5*115 | 6.3*100 |
| 4.8*32 | 5.5*125 | 6.3*115 |
| 4.8*38 | 5.5*135 | 6.3*125 |
| 4.8*45 | 5.5*150 | 6.3*135 |
| 4.8*50 | 5.5*165 | 6.3*150 |
| 5.5*19 | 5.5*185 | 6.3*165 |
| 5.5*25 | 6.3*19 | 6.3*185 |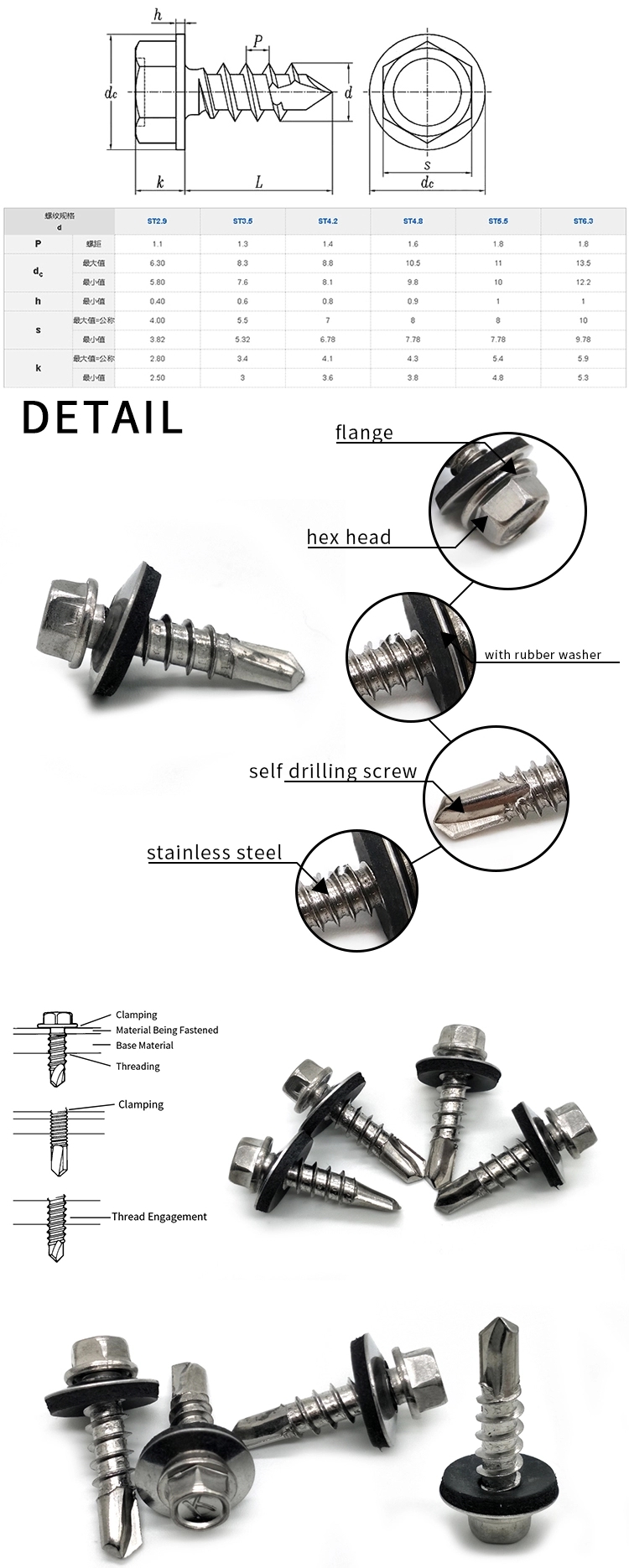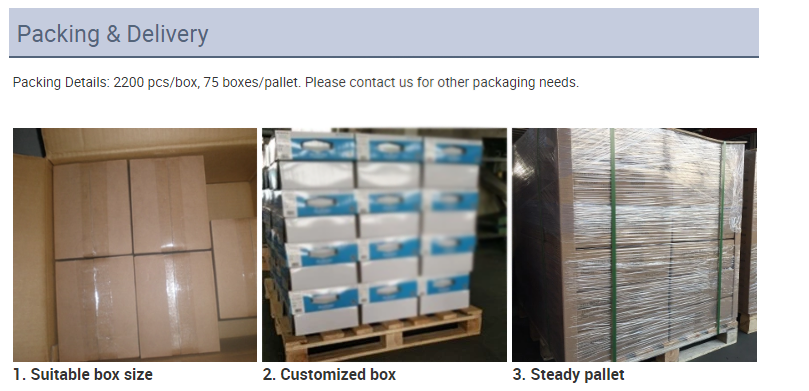 ---
Previous:
Machine screw
Next:
Barbed wire
---
Write your message here and send it to us
Products categories